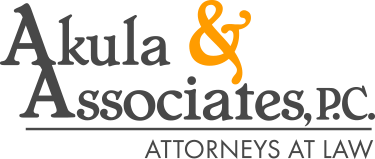 Scroll to see our services
Dallas Immigration Attorney
Serving Globally for Over Two Decades
The immigration attorneys at Akula & Associates P.C. achieve success through efficiency, creativity, and practicality for all types of employment based or family based immigration matters. We channel these qualities into partnerships with clients around the world, which range from small start-ups to large publicly traded companies.
Although located in Dallas, we serve globally and offer services in 11 languages, including:
Laotion
Yoruba
Portuguese
Spanish
Mandarin Chinese
Taiwanese/Hokkien
Polish
Hindu
English
Urdu
Telugu
How Akula and Associates, P.C. Can Help Your Immigration Matter
We combine the flexible, informal atmosphere of a small firm with the resources and client base of a larger firm. Our lawyers utilize state-of-the-art technology and take a collaborative approach to represent clients, working together to provide customized solutions that deliver results.
Immigration Cases We Handle
At Akula and Associates, P.C. our lawyers have more than two decades of experience and are prepared to handle cases involving:
Employment Based Visas
Family Based Visas
DACA
I-130 Petition
I-601/A
I-751 Removal of Conditional Residency
TPS
Speak with Immigration Lawyers in Dallas at
(844) 299-5003
If you have a complex immigration matter, it is not necessary to solve it on your own. Immigration law can be complex, time-consuming, and if you do not have a complete understanding of the law, your actions may result in delays. If you need a top immigration lawyers in Dallas, look to Akula & Associates P.C. guide you to your desired situation instead.
For representation, contact Akula & Associates P.C. online or call (844) 299-5003.